Psiloc Font Magnifier is a unique application which lets you change the size of all system fonts on your mobile phone.
Font Magnifier is a very easy and intuitive application. Just install it run the application, choose which fonts you would like to change and restart your mobile phone.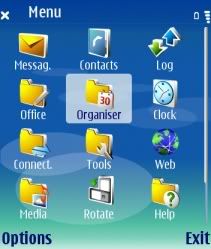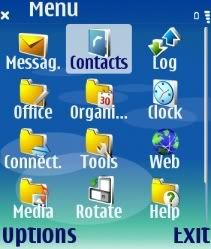 Compatible Phones
Nokia 3250 Nokia 5500 Nokia 5700 XpressMusic Nokia 6110 Nokia 6120 Nokia E50 Nokia E60 Nokia E61 Nokia E61i Nokia E62 Nokia E65 Nokia E70 Nokia E90 Nokia N71 Nokia N73 Nokia N76
Nokia N77 Nokia N80 Nokia N91 Nokia N92 Nokia N93 Nokia N93i Nokia N95
Download
Psiloc Font Magnifier
© 2011 Phonesymbian.com. All rights reserved.